We are expressing our sympathies to everyone affected by the COVID-19 virus. Here is some information about the situation.
School: 
From 11 March 2020, the personal participation of all students in the classes will be canceled until further notice.

You will be informed about the substitution of tuition as well as the next steps by e-mail.
ESN VSB - TU Ostrava:
Due to the current situation in the Czech Republic, we have to cancel all our upcoming events for the following two weeks and maybe even longer.
If you already paid for Lower Víkovice Excursion or Archery Game, your money will be returned to you.
Office Hours are canceled until further notice.
What to do:
wash your hands
don't travel to the affected areas
avoid crowded places
stay home when you feel sick
try to stay calm and safe
For more information follow: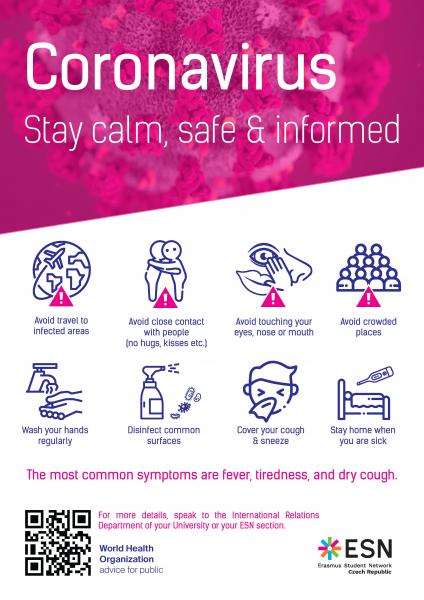 ​